Sports and Exercise Physicians
These guys are specialists in the field of sports medicine and are trained to the highest level.
All of our doctors are experienced in treating top level athletes and are involved in national and international sporting teams, you can often see them working hard on the side lines. They are experts at diagnosing and managing sports injuries and musculoskeletal conditions, they will help make a plan to restore full function and get you back in the game.
If your injury is serious the team may decide that further imaging is required and  then if indicated can refer you onto appropriate orthopaedic specialists. They will otherwise work with your GP, physiotherapist or health provider to maximise rehabilitation.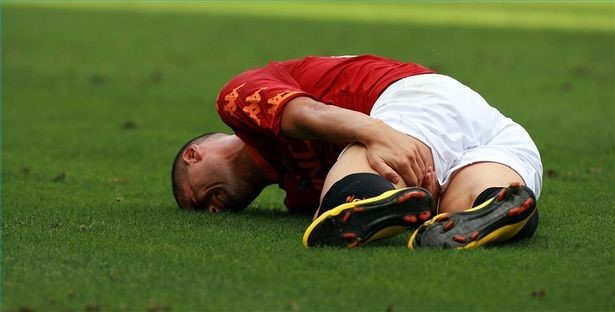 What is PRP?
Platelets are a normal component of your blood. Platelets participate in blood clot formation and in the modulation of inflammation and healing which are achieved through the release of various growth factors, cytokines, and chemokines from the platelets mitochondria and all 3 granules (dense, alpha, and lysosomal)1 . Plasma makes up 55% of the body's total blood volume. It contains many nutrients, hormones, electrolytes that are vital
for cell survival.
PRP is produced by taking a sample of blood, spinning this in a centrifuge which separates the components of blood and removing the platelet rich portion of the plasma. This is then injected into the area of concern with the intention of promoting a positive inflammatory response that aides recovery.
What conditions can it help with?
The research suggests that PRP injections are more effective in reducing pain and improving function than steroid or hyaluronic acid injections for knee osteoarthritis, particularly in those who are younger and have mild to moderate disease. 1
For tendinopathy, the most robust data supporting treatment with PRP injections are in lateral epicondylopathy ("tennis elbow"). Multiple randomized controlled trials have demonstrated that lateral epicondylopathy responds positively to PRP injections. 1
There is no evidence however that PRP itself causes regeneration of cartilage or tendon tissue.
The treatment process:
Following an initial consultation and assessment, and a discussion of the risks and benefits and verbal consent an appointment for a PRP injection will be organised.
At this next appointment, using an aseptic technique, 10mL of blood is withdrawn from your arm of which 2-3mls of platelet rich plasma will be produced. This is injected into the area of concern and depending on the area local anesthetic will be given prior.
There will be a tailored post-procedural plan given to you on how best to recover from your PRP injection and aid your recovery.
If you are interested in discussing this further, please request a referral from a health professional to have an initial consultation.
The cost of the injection is $600.00, this is exclusive of the initial consultation fee and follow up. If you are interested in discussing the costs further please contact our team at Capital Sports Medicine on (04) 499-5732.
References:
1. Finnoff, Jonathan T. DO*; Awan, Tariq M. DO†; Borg-Stein, Joanne MD‡; Harmon, Kimberly G. MD§; Herman, Daniel C. MD, PhD¶; Malanga, Gerard A. MD‖; Master, Zubin PhD**; Mautner, Kenneth R. MD††,‡‡; Shapiro, Shane A. MD§§ American Medical Society for Sports Medicine Position Statement: Principles for the Responsible Use of Regenerative Medicine in Sports Medicine, Clinical Journal of Sport Medicine: November 2021 – Volume 31 – Issue 6 – p 530-541. doi: 10.1097/JSM.0000000000000973
You will need a referral from your GP, physiotherapist or health provider to see a Sports and Exercise Physician or Registrar.